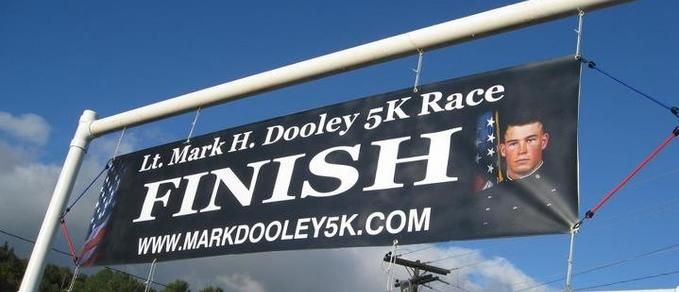 Race start time(s):
9:00 AM Ceremony; 9:30 AM Kids Run; 10:00 5K
Event Location:
Former Twin Valley High School location
The event is a tribute to a fallen soldier, 1LT Mark H. Dooley who was  killed in action on Sept 19, 2005.  Prior to his deployment to Iraq in 2005,  1LT Dooley was a Wilmington, Vermont Police Officer and a  graduate of Norwich Military University. This event is held every September and features: LIVE MUSIC, GREAT FOOD, EVENT SHIRTS, CUSTOM MEDALS & TROPHIES.