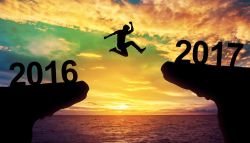 1/6/2017
Happy New Year from Granite State Race Services! We would like to thank you for your business. We really appreciate your confidence in us, and are happy to have been a part of your event! This past year has been successful for GSRS in terms of growth and new services. This first Race Director blog will keep you up to date on our service offerings, and ways that we can help you going forward. We will be including links to information that will assist you in putting on your events, and will offer useful anecdotes from our own experiences.  
We are sending this first blog to all of the race directors we have worked with over the past three years.  We intend to send it out approximately three to six times a year, and it will also be available on the GSRS website under the "Race Directors" menu.
Our ChronoTrack partners provide great information about race promotion, marketing, working with sponsors and much more. Here are some of their most recent offerings:
For much more you can view their entire blog here.
Have you been to our website lately? On our home page, you will see a list of our services, which include much more than just race timing. We've recently revamped it to more clearly illustrate the full range of what we offer. These include specifics on our:
Timing and scoring
Registration and results
Event management support
Logistical support
GSRS brings the latest timing technology to our events. How do we make sure that this "high tech" doesn't fail? We consistently provide several layers of backup timing to insure against simple mechanical failure or Internet outage. For example, our ChronoTrack start and finish timing systems are always set up with at least two, and usually three different sensor systems. In addition, we utilize manual backups as a way to visually confirm our race results. Not all race timers go this extra mile, but our years of experience tell us this is both prudent and necessary.
Thank you again for being one of our valued customers! We look forward to working with you in the future. GSRS is here to support your event in any way that we can. We always welcome any feedback, comments or questions.
If you are no longer involved in race directing, you can unsubscribe from this blog below.